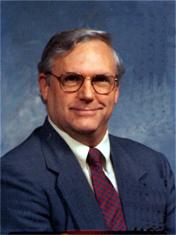 Thomas E. Amidon, PhD

CEO & Co-founder
Dr. Amidon is a thought-leader in the field of Bioprocess Engineering and Industrial Paper Science. He is a Professor and former Department Chair at SUNY-ESF, recently named the College's Exemplary Researcher in recognition of his research activity, publication record, and student mentorship.
Prior to his university appointments, Dr. Amidon was the much-loved Manager of the Corporate Research Center for International Paper Company, responsible for an annual budget exceeding $10 million. During his career at International Paper Company he also worked within their capital investment evaluation group.


Dr. Amidon's expertise is unique including both technology development and commercial process implementation. He has been the principal investigator for a number of large research grants from the US Department of Energy, and most recently, from the highly competitive National Science Foundation. He is widely experienced in industrial processes, commercial scale-up of pilot operations, regulatory aspects, design and quality improvement, and has co-authored four patents and over 60 peer-reviewed papers.


Dr. Amidon received his PhD in Silviculture, MS in Forest Tree Improvement, and BS in Forest Management each from the SUNY College of Environmental Science & Forestry, Syracuse, NY.
---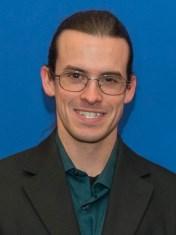 Christopher D. Wood, PhD

CTO & Co-founder
Dr. Wood has been an innovator in biorefinery technology for over 15 years, working at both laboratory and pilot scale. Cross-cutting biorefining, pulping, and paper making industries, Dr. Wood has unique experience designing, constructing, operating, and maintaining such process equipment at the SUNY ESF's Pilot Plant in Syracuse, NY. Dr. Wood is co-author of several articles on biorefining science and technology, and six granted patents related to biorefinery process engineering. He also has commercial experience in engineering and operations with O'Brien and Gere and Newpage Corporation.

Dr. Wood received his PhD in Paper and Bioprocess Engineering from the SUNY College of Environmental Science & Forestry, MS in Mechanical and Aerospace Engineering from Syracuse University, and BS in Paper Engineering from the SUNY College of Environmental Science & Forestry.
---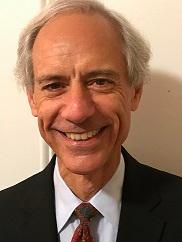 Stephen Unterhalter, MBA
Director of Finance & Marketing
Stephen Unterhalter leads ABS efforts in project development and financing. He has deep experience in developing and structuring complex financing for biomass-based and other renewable energy projects. He has served as a consultant to, and co-developer of, biomass-based renewable energy projects including the production of cellulosic diesel and the manufacture of industrial wood pellets for export serving the European electric utility industry. He is familiar with these markets and major market participants and has developed financial models and appropriate capital structures to enable projects to attract financing.
At Fieldstone Capital Mr. Unterhalter was responsible for identifying investment opportunities in troubled or restructured companies. At Merrill Lynch he was responsible for analyzing the capital structure of various U.S. companies to uncover investment opportunites. These evaulations included cash flow modeling and asset valuation, as well as interviews with company management, competitors and side-sell research analysts.

Mr. Unterhalter holds MBA degrees from the Columbia University Graduate School of Business, and from Cape town University, and a B.Sc. in Chemical Engineering from Cape Town University.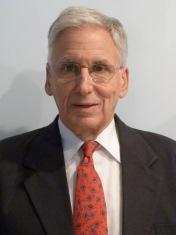 Richard M. Wood, P.E.

Mr. Wood is a researcher, project developer, and project manager with over 40 years professional experience in the nuclear power industry, academia, and defense-related software development. While at Niagara Mohawk Power Corporation he was responsible for a multi-million-dollar R&D portfolio supporting the Company's nuclear power operations, and was a member of the Electric Power Research Institute's Nuclear Engineering and Operations Advisory Task Force.
Mr. Wood was a founder of the Industrial Innovation Extension Service and the Electric Power Research Institute Knowledge-Based Technology Applications Center at the Syracuse University College of Engineering. His diverse research accomplishments include improved reactor coolant pump seals, an expert system design aid for highway intersections, and an insider cyber-threat detection system for the Air Force Research Laboratory.


Mr. Wood holds an Sc.B. degree in Electrical Engineering and Public Policy Analysis from Brown University, and has done graduate study at Syracuse University in Solid State Science and in Public Administration.